Infrastructure
The premises of the Mechanical Engineering Dpt. lie within in the city of Kozani, Western Macedonia. The main building hosts educational and part of research activities. In addition, research and educational laboratories are hosted in two other buildings, within the city limits.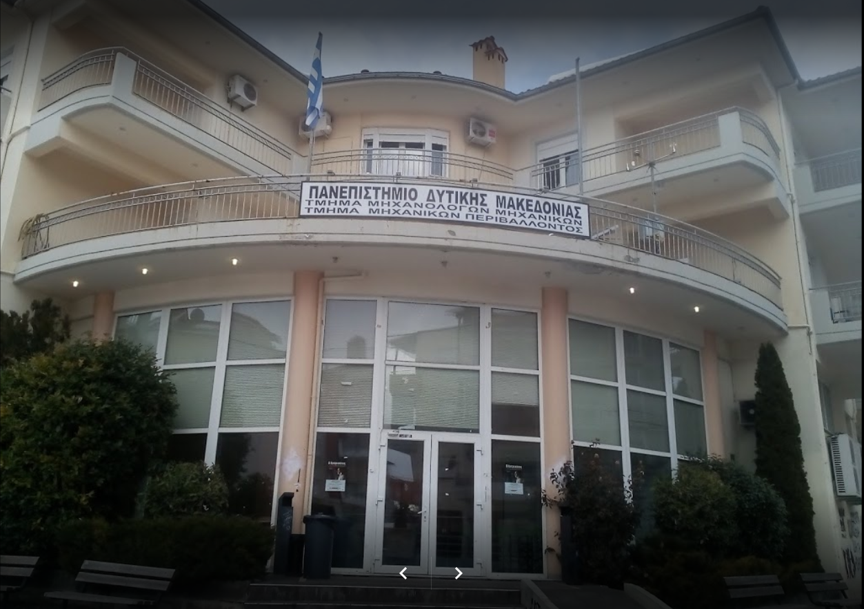 Main Building of the Mechanical Engineering Dpt.
 More information for the research infrastructure of the Dpt. can be found in the "Research" section of the website. 
According to the planning of the University, by the academic year 2021-22, the Mechanical Engineering Dpt. will move to the new premises of the School of Engineering, comprising a campus located on the limits of the urban area of Kozani; these premises are built by this time.
The new infrastructure will constitute a modern environment, contributing to the further development of the Engineering School of the University of Western Macedonia. The facilities, combined with human resources, will allow the  establishment of a high-level Polytechnic School, with developed research activities, preparing readily trained engineers, able to cope with the demands of a complex socio-economic and technological environment, as this would be for the next decade for our country, but also internationally. Taking into account the particular conditions that are formed for the Region of Western Macedonia, due to the transition to the post-lignite era, the University and the Polytechnic School aspire to be poles of excellence, extroversion and development for the region and the country in general.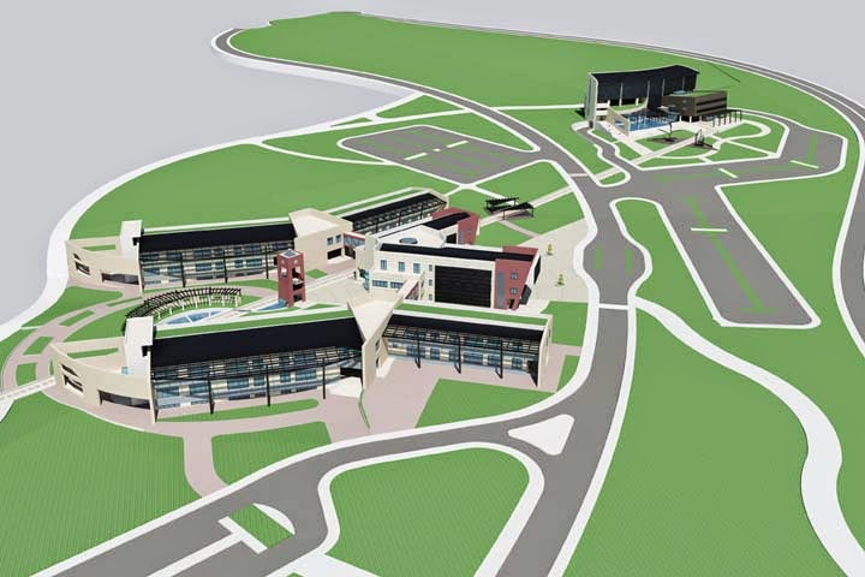 Model of the Engineering School under construction